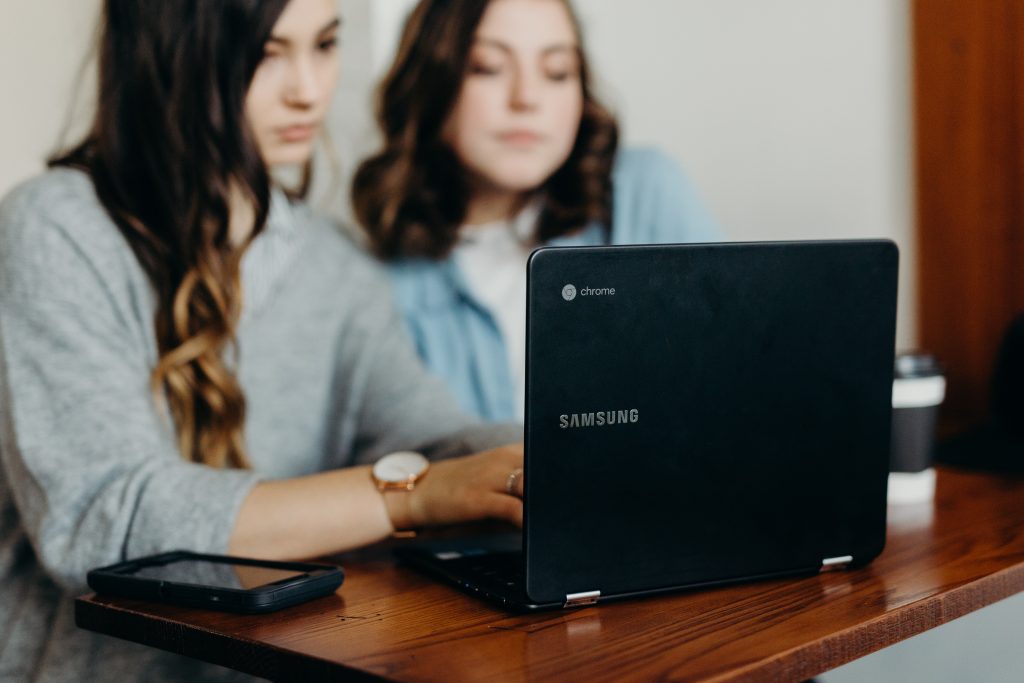 If you're a small business learning about a professional employer organization (PEO), you've taken the first step to building an effective and unique way of managing your most critical asset: your employees.
So, what's a professional employer organization, and what exactly does it do?
A PEO is a human resources service that is part HR services, and part business process outsourcing. The role of a professional employer organization is to provide a cost-effective way of managing human resources, payrolls, and employee benefits. A PEO is in a partnership with clients who are usually small businesses for the purpose of providing human resource functions, including payroll, benefits, risk and compliance, HR administration, hiring, training, and more.
The professional employer organization industry has been around for decades. Today, there are almost 500 PEOs in the United States alone according to the National Association of Professional Employer Organization.
PEOs provide services to their client's employees across their organization, often across states. By aggregating employees across clients, a PEO employs thousands of people, which creates leverage for negotiating benefits, HRIS, learning management systems, and other HR services. In the United States, PEOs assist 173,000 small and medium-sized enterprises. Today, the PEO sector employs more than 7 million people globally.
PEOs: What They Can and Can't Do for Your Company?
Most people are concerned that working with a professional employer organization will result in losing control of their enterprises. The fear is that leaving the HR-related functions to an outsourced party will compromise the hiring process and the employee relationships.
However, the reality is that hiring or outsourcing an expert organization to manage your HR-related tasks and provide human resources advice is one of the best things you can do for your business.
When outsourcing to a professional employer organization, you essentially formalize and standardize your hiring and recruitment processes, offload your repetitive HR tasks, and have access to HR expertise. Your PEO possesses the skills, knowledge, and market expertise to take care of your human resources activities and advice so you can focus on growing your business.
Tapping into business process outsourcing helps you to focus on the bottom line with peace of mind that you have HR experts providing support and services for your employees.
What A PEO Does.
Comprehensive HR-related tasks. A professional employer organization handles complex HR-related tasks such as HR procedures and policies, payroll management, employee benefits administration, risk management, HR compliance, learning management, and time management.
Reduce liability. Outsourcing HR services reduce liability for payroll taxes, wage payments, and state unemployment taxes, especially with a certified PEO (CPEO).
Turnover. A professional employer organization reduces employee turnover with better benefits, employee support, and employee onboarding.
Employer attractiveness. With better negotiating power to provide employee benefits and services, working for your business is more attractive to retaining current employees and attracting new employees.
Time-saving. A professional employer organization saves you time to focus on the growth and day-to-day operations of your enterprise. If you already have HR resources, their time can be focused on higher-value activities and leadership.
A PEO assists you with problems and issues in human capital planning that may otherwise feel overwhelming. HR outsourcing through a PEO helps you take control of your HR functions, streamlining processes and building effective talent management processes.
What A PEO Doesn't Do.
Does not take control of your business. A professional employer organization isn't interested in your business affairs – only interested in how your business provides human resources support and services to employees. There's no need to worry about losing control of your business.
Does not supply labor. HR outsourcing through a PEO is primarily focused on HR functions, support, and services for your employees. A PEO brings experienced professionals to your organization who work in human resources every day, including support for attracting and retaining talent. However, a PEO is not an employment agency..
Does not make hiring and firing decisions for you. A professional employer organization doesn't make hiring and firing decisions for you. Instead, they provide support and services that free up your time to build your company culture and manage employee performance and opportunity.
By entering into a joint agreement with a professional employer organization, you position yourself to attract and retain better employees to grow your organization and free up your time to focus on that growth.
Why Use A PEO?
PEOs offer strategic guidance and expert advice on human resources policies, procedures, services, and support, ensuring that you have peace of mind as you grow your business.
PEOs help with the following:
Payroll and tax filing
A certified professional employer organization will process your company payroll, including paying Federal, State, and local employment-related taxes on your behalf. CPEOs integrate payroll with attendance, timesheets, and employee technology platforms that help track attendance, performance, and productivity.
Benefit administration
A co-employment arrangement provides greater leverage for employee benefits that often include health insurance, dental insurance, vision insurance, life insurance, disability insurance, retirement benefits, and other perks at a more affordable rate than a small or midsized company can negotiate on their own. This arrangement ensures that your PEO partner takes an active role in providing support to your employees who need help with benefits usage and claims both during and after employment in accordance with HR regulations.
Compliance
The PEO protects your business from liability issues or violations emanating from poor HR practices. Your PEO partner should be well versed in human resources regulations and compliance, offering assistance and guidance when it's needed. Their areas of expertise can help you avoid legal exposure relating to employment practices liability, HR regulatory compliance, workers' compensation, hiring regulations, and unemployment insurance.
Risk and safety
A PEO arrangement provides training and safety audits, procedures, and policies to help you limit claims from occupational safety and hazard. HR outsourcing can help you address occupational safety and health administration OSHA efficiently through regular inspections and audits. HR consultants provide training and assess your regulatory environment to ensure it's in compliance with established laws.
Human resource support
A PEO has a wide range of HR professionals who provide HR support and services. Your PEO team members partner with your in-house team to administratively and strategically provide guidance on HR policies, procedures, and activities, as well as advise on your HR practices.
Talent management
A PEO offers end-to-end talent management services that encompass strategic hiring support, training, and compliance. PEOs help plan and optimize talent needs to enable business growth strategies.
PEOs for SMBs
A PEO is best suited for small and mid-sized businesses. These organizations are challenged with human capital planning, often spending valuable time, money, and resources managing their workforces.
The experience, expertise, and partnership from working with a PEO help your organization by reducing the challenges of managing your workforce so you can stay focused on leading and growing your organization. You leave the processes, paperwork, and potential issues of being an employer to your PEO partner, and benefit from less stress and a better employee experience.
A PEO can help you directly impact and improve the quality of employee experiences without adding more work to your plate, including:
Outstanding benefits packages that show appreciation for your people
Well-communicated, fair, and compliant policies that build trust with employees
Support for employees with ongoing professional development and training, to help them reach their goals
You want an HR partner who looks out for you, who helps you create a workplace that attracts and retains the best talent, and who provides the advice and support for you to stay on top of the changing employment landscape. With a PEO, you can worry less about HR challenges and enjoy the peace of mind your HR partner provides.
The Benefit of a PEO for Small Businesses
Reduce employer liability
A PEO will help you reduce many of the liabilities associated with being an employer. Being proactive can shield your company from potential claims like:
Wrongful termination
Discrimination
Sexual harassment
Negligent hiring (e.g Age, Race, Gender)
Following HR best practices and working in conjunction with your PEO helps you manage your legal fees and costs if a claim arises.
With Human Capital Concepts as your PEO, you are assured of calm, clear, compliant HR advice to address your most challenging situations. For clients who adhere to the expert recommendations provided, HCC even assumes responsibility for paying the deductible on an Employment Practices Liability Insurance (EPLI) policy in the event of a claim. That's a promise you won't get from anyone else!
The right PEO partner can deliver many benefits and decouple yourself from the liability and risk associated with being an employer.
Transcend HR administration
Some professional employer organizations will offer data analytics, actionable insights, and benchmarking services that generate insight for your organization. And with the right HR expertise and real-time data, you can better serve your employees with a better implementation of policies, procedures, and best practices.
HR administrations should include:
FMLA/ADA Compliance
Employee Handbooks
Harassment Avoidance
Training Programs
Progressive Discipline
Exempt & Non-Exempt Classification Determinations
Development of Company Culture
Assistance in Attracting & Retaining Top Talent
Documentation Support (Job Descriptions, Progressive Discipline, Performance, and Policy Drafting)
COBRA
By understanding key functional areas, you can effectively align your business practices to reduce turnover rates, improve retention, and create a better employee experience.
How PEOs Work
Both the PEO and the client share discrete employment responsibilities when they enter into a partnership. In such agreements, the professional employer organization will handle payroll taxes, benefits administration, HR compliance, technology, and maintaining workers' compensation coverage.
The PEO leaves you the responsibility and time to manage your business operations like products, services, and customers by handling human resource functions. The PEO also leaves you with the decision of which employees to hire and which ones to fire.
So, choosing a professional employer organization is crucial in your talent management efforts. A great PEO will help you respond favorably in a dynamic and unstable labor market.
Selecting a Professional Employer Organization
When it comes to HR for your company, you can do it yourself, subcontract to numerous service providers, or select a single source PEO partner that can handle all of your HR support, benefits, payroll, and compliance in one place. Labor costs continue to rise and are usually the most expensive aspect of your business. A PEO helps control your costs, reduce vendors, and provide exceptional HR expertise. When selecting a PEO, look for a partner that:
Has strong financial positioning
Has a track record of excelling
Can meet your evolving human resource needs
Provides comprehensive compliance coverage
Provides comprehensive and end-to-end HR support
Offers services in your geographic location or vicinity
Look for references from other clients in your industry. A good PEO partner should be accredited and certified (CPEO), or have special references from other trusted parties like NAPEO.
Human Capital Concepts Simplifies Being An Employer.Being an employer is complicated, with HR challenges that push the limits of business leaders every day. Whether you have internal HR team members or not, the team at HCC can partner with you for better HR support and services. Contact us today and get the conversation started.