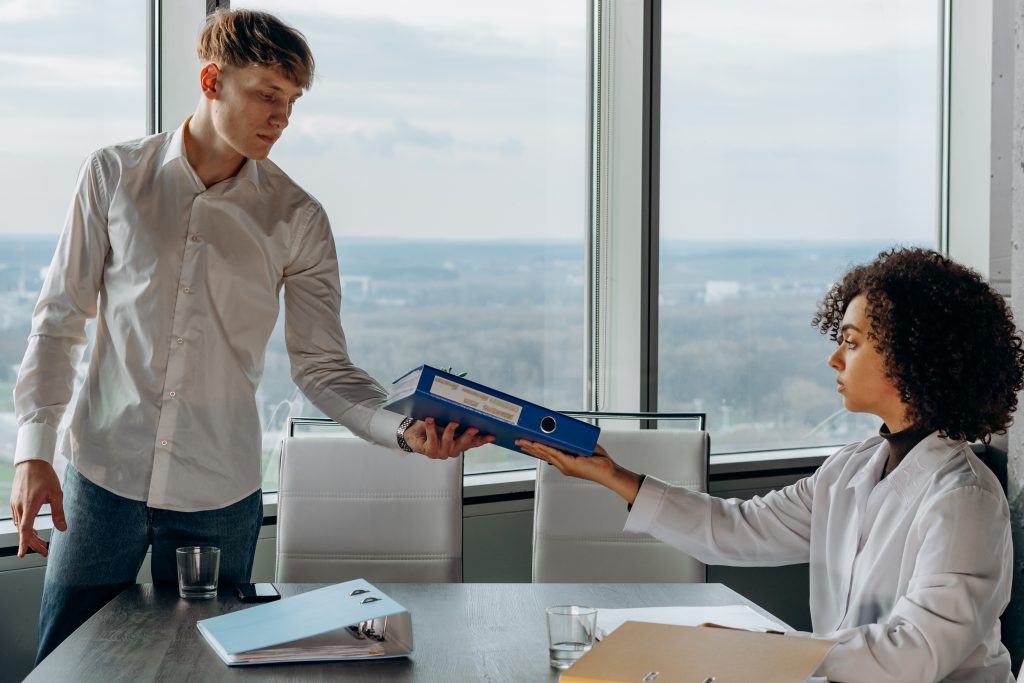 You know the challenges of payroll as a part of your business. Additionally, you understand the benefits of professional employer organizations as a human resource facilitator. But how well do you understand how these two operational concepts work together when you partner with a PEO for payroll? Instead of outsourcing each part of your HR to a different vendor, you may want to consider how to leverage the many advantages of a PEO partnership, which also includes handling your payroll functions.  Here are some of the distinctions and benefits to consider as you explore operational improvements and efficiencies for your company.
PEO Benefits
If you're not familiar with how a PEO works, there are benefits to consider. A PEO can be a game-changing resource for a small business that might not have the tools, time, or staff to effectively manage HR administrative tasks like handbooks, benefits administration, and labor law compliance. Working with a PEO gives you a team of expert advisors and facilitators working on your behalf to handle all of the HR activities that can easily become overwhelming, including payroll and taxes. Having a PEO handle your human resources reduces your risk and allows your business to focus on core activities and growth.
Advantages of Outsourcing Payroll
For many small businesses, the complex tasks associated with payroll processing can be incredibly burdensome and time-consuming. If you're processing your own payroll, you're chasing down hours worked, calculating tax withholdings, enacting garnishments, and more. Or you may have an employee who manages your payroll functions. As an alternative, you could explore outsourcing your payroll. Outsourced payroll processing can remove those responsibilities from your team and take care of the various tax and compliance requirements for you. Delegating the payroll efforts to an outside partner will allow you to keep your focus on running your company.
Best of Both Worlds – PEO for Payroll
With Human Capital Concepts, you can outsource HR administrative activities that are not core to your business growth, including payroll. Our PEO solution includes the traditional services you expect, including HR risk management, compliance, benefits management, employee dispute resolutions, retirement plan administration, unemployment management, and performance management. Just as importantly, our PEO solution also integrates payroll services as the core foundation of our technology platform. This means you get all the advantages of an outsourced payroll partner, including:
Detailed payroll and accounting data for your financials
Accurate tax calculations and filings for all states
Automated PTO accruals and tracking
Pay-as-you-go workers' compensation premium payments
Employee hours tracking with physical or electronic time clock capabilities
Withholding and payment of employee benefit premiums to carriers
Wage garnishments
Direct deposit
Year-end W2 processing
Additionally, HCC provides an intuitive payroll platform that allows your staff to enjoy anytime self-service access to all of their payroll information.
Additional Benefits of a CPEO
A Certified Professional Employer Organization (CPEO) has elected to undergo rigorous initial and ongoing financial/procedural audits by the IRS to obtain certified status. Due to the requirements and costs associated with the process, fewer than 10% of PEOs nationwide have opted to obtain this additional certification from the IRS.   One of the significant benefits of working with a CPEO is that when the CPEO handles any tax filings or withholdings on your behalf, the tax liability and compliance responsibilities fall solely to the CPEO, not your business. As a CPEO, Human Capital Concepts allows you to leverage all the benefits of payroll processing and PEO solutions, with the peace of mind that you're working with an IRS-certified PEO partner.
Why Today's Businesses Should Consider PEO Payroll Services
Below are some of the more significant reasons so many small businesses are adopting PEO payroll services.
Accuracy & Efficiency in Payroll
Your strengths and expertise lie within your business, providing products or services as solutions to your customers. More than likely, your core functions don't include payroll expertise. Avoid costly payroll processing mistakes and oversights with the help of a PEO payroll partner who can bring precision accuracy and efficiency to your payroll process.
Reduced Risk in Compliance
HR rules and regulations (both federal and state)constantly change. Most business owners don't have the required time or access to resources to keep up with these changes, especially when dealing with employees in multiple states. This has become more common with the growing number of remote work positions that have been created over the last few years. Avoid costly fines and reduce your compliance risks when you outsource your payroll and employee administration to a qualified CPEO.
Improved Employee Communication
Are you tired of chasing down timesheets? Does your team spend too much time responding to employee questions or requests for documents? When you work with a CPEO like Human Capital Concepts, your team members have 24/7 access to a user-friendly dashboard interface with self-serve applications. This allows employees to manage their own data digitally. Putting the HR power back into your employees' hands will also foster an environment of loyalty and help improve company culture.
Immediate Cost-Savings
Consider your internal resources currently spent chasing payroll issues, keeping up on compliance, or administering benefits and retirement plans. Add in any tax or compliance-related fines associated with inadvertent mistakes in filings or withholdings. Now, imagine eliminating those unnecessary costs and refocusing your teams' efforts on things that impact your bottom line. That's the streamlined effect of partnering with a CPEO.
Renewed Focus on Core Competencies
Outsourcing your company's payroll and employee benefits administration to a qualified CPEO like Human Capital Concepts means repurposing valuable time for you and your staff to focus on core competencies. Get back to doing what you do best, which is steering a successful company. Let the CPEO pros at HCC handle all the complex, tedious payroll and HR details so you can grow and scale your business.
When you're ready to start exploring a payroll and PEO partnership, make one call to Human Capital Concepts! We can be the PEO payroll provider you need, helping you to leverage all the bottom-line advantages of both payroll and PEO services. Make your first priority a call to HCC!