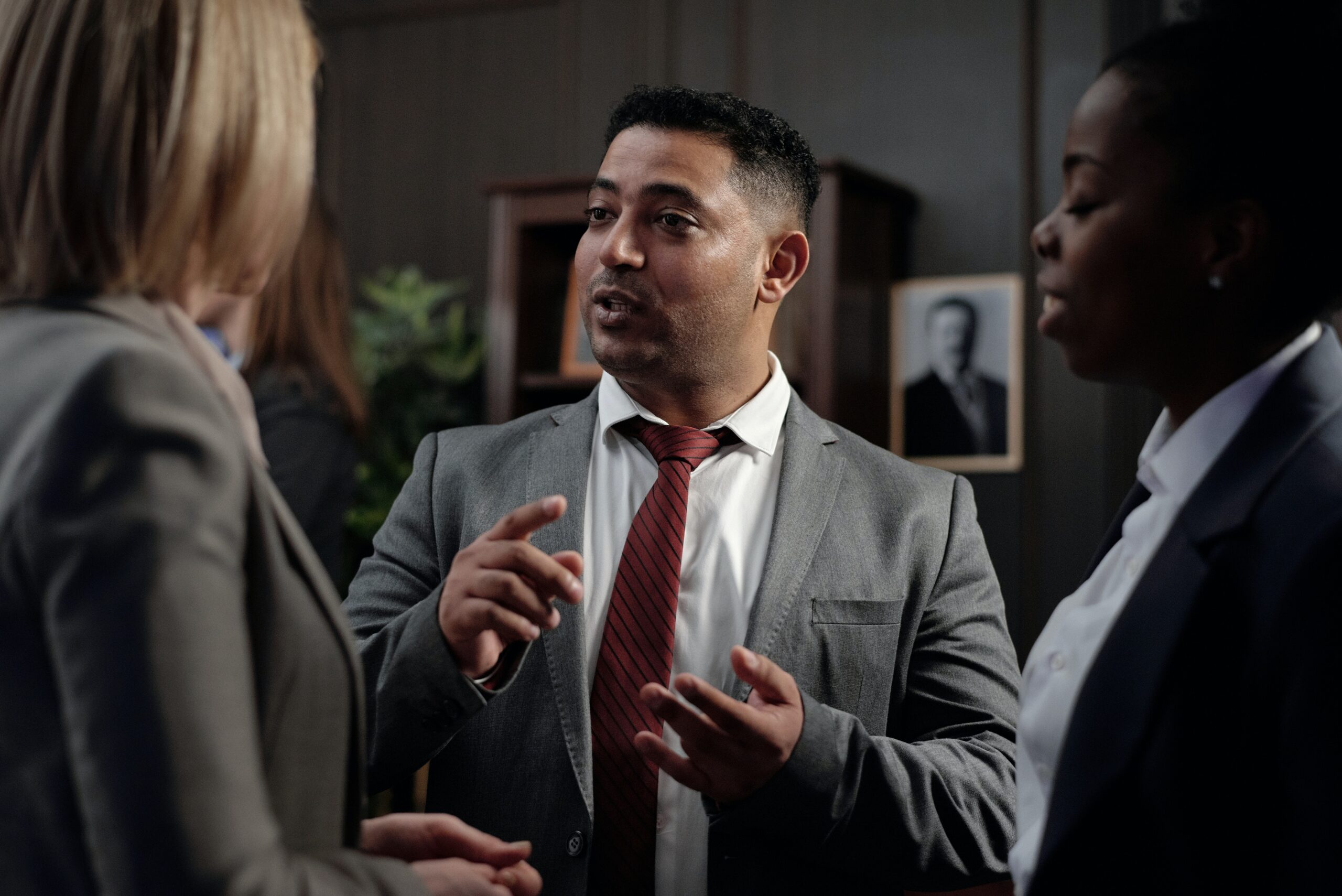 Insurors of Tennessee
We Know The Company You Keep Makes All The Difference
HCC Is Proud To Partner With Insurors of Tennessee
At HCC, we're a certified PEO partnering with brokers and agencies across Tennessee. When you partner with us, you keep your client relationships strong, you keep your competitors away, and you keep your commissions. We provide the HR support and administration services that keep your customers happy.
Why should agents consider working with PEOs, and how can they potentially benefit an agency's clients?
For agents, there are a couple of primary advantages to them by working with the right PEO.
First and foremost, offering PEO services to clients is a way to help prevent non-partner PEO's or payroll companies from targeting your clients and pivoting them to their insurance offerings (more on that a couple of questions down). The right PEO partner will allow you to keep your health and/or workers' compensation commissions intact.
Right behind that is the advantage of bringing a significant value-add solution to your clients, without having to learn a new product set. A good PEO partner will help you communicate the key benefits to your clients and provide the expertise to navigate your clients through the sales process, while keeping you involved to the degree you'd like.
For clients, working with a PEO is a way to simplify most everything involved with being an employer. By offloading all the administrative and regulatory responsibilities that go along with having employees, client owners and their management teams can stay focused on running and growing their companies.
What's changed in the last decade about the way the PEO industry is regulated?
Probably the biggest change over the last few years has been the introduction of the IRS Certified PEO designation.
A PEO with this designation has met the rigorous IRS standards for financial responsibility, trustworthiness, and accurate reporting.
Once earned, a PEO then must maintain the designation through audited stringent quarterly and annual requirements.
Fewer than 1 in 10 PEO's nationally have taken the steps to earn this designation, so it's important to look for this with any potential PEO partner.
What are concerns with some of the large payroll providers and how they operate their own retail agencies. What should agents watch for there?
Most of the larger, national payroll service providers started down this path over the past several years.
In most cases, they have a separate salesforce of licensed insurance agents who prospect their payroll clients for all lines of commercial insurance.
It's a smart business move for them to try to leverage those relationships for additional revenue and to diversify their overall revenue streams.
At the same time, it creates exposure for independent agents in the form of lost clients and commissions.
What is the difference between a PEO and an "employee leasing" agreement?
There can be confusion on this, as the terms have been used (mistakenly) interchangeably over the years. But there are very clear differences between the two.
PEO's don't supply employees to worksites. Instead, PEO's provide services to a business client and their existing worksite employees through a co-employment arrangement. These services typically include all of the employee administration duties like payroll, benefit plan administration, retirement plans, and human resource compliance. If a client terminates their relationship with a PEO, the worksite employees continue as employees of the client.
In contrast, a leasing service supplies workers to a business client. Often these workers are supplied for a temporary or specific period of time. When their time at a business client's workplace is finished, leased employees return to the leasing service for assignment to another business client. If a client terminates their relationship with a leasing service, the leased workers have no ongoing employment relationship with that client.
What concerns should agents have about cyber and data security when working with PEOs?
This is a reasonable concern for any provider dealing with sensitive data, including employee information. Different PEO's use different software platforms to help administer employee HR information.
Speaking for HCC, we use the largest industry-specific platform in our space. One of the reasons we selected them and continue to work with them relates specifically to this very issue.
They utilize globally-recognized data security measures like data encryption, hosting facilities with onsite physical security and advanced firewalls, and two-factor authentication for system users.
Is there a "sweet spot" for businesses that should be discussing PEO opportunities?
While there are different sweet spots for different PEO's, we typically find our sweet spots to be:
What is the competitive advantage in partnering with HCC?
We have three primary competitive advantages for agents who partner with us.
The first is that we allow partner agents to keep existing health and/or workers' compensation policies (and the associated commissions) in force for their clients they refer to us. There are no agents of record changes or reliance on us for their commissions.
The second is our delivery model. Unlike larger national PEO's, we provide each of our clients with named specialists for payroll, HR, and benefits. There are no customer numbers, and they have the direct contact information for the people they deal with for these items. This helps develop relationships between our clients and team members, while also providing better accountability with our team members to do what's necessary to keep clients happy and taken care of.
The third is how we incorporate agents into the process. Most PEO's do not allow agents to be part of the sales or client delivery process. Instead, they tend to exclude them. We realize how hard agents work to build their client base and believe these relationships should never be disrupted. To that end, HCC works with agents to include them in as much of the process as they choose. This maintains those client relationships and improves the experience for everyone.
Let's Get The Partnership Started For Your Success
Fill out the form and we'll connect to talk about how we can help you deliver more value to your clients that strengthens your business.