When you first started your business, you understood there would be some core functions where you would excel and other necessary functions that would fall outside your area of expertise. For many business leaders and startup founders, one of those necessary functions is human resources. You're the expert in providing your business solutions to your customers. However, you probably didn't get into business to administer benefit plans, deal with employment laws & regulations, draft handbooks, and process payroll. As your company grows, you'll likely want to consider an HR outsourcing partner.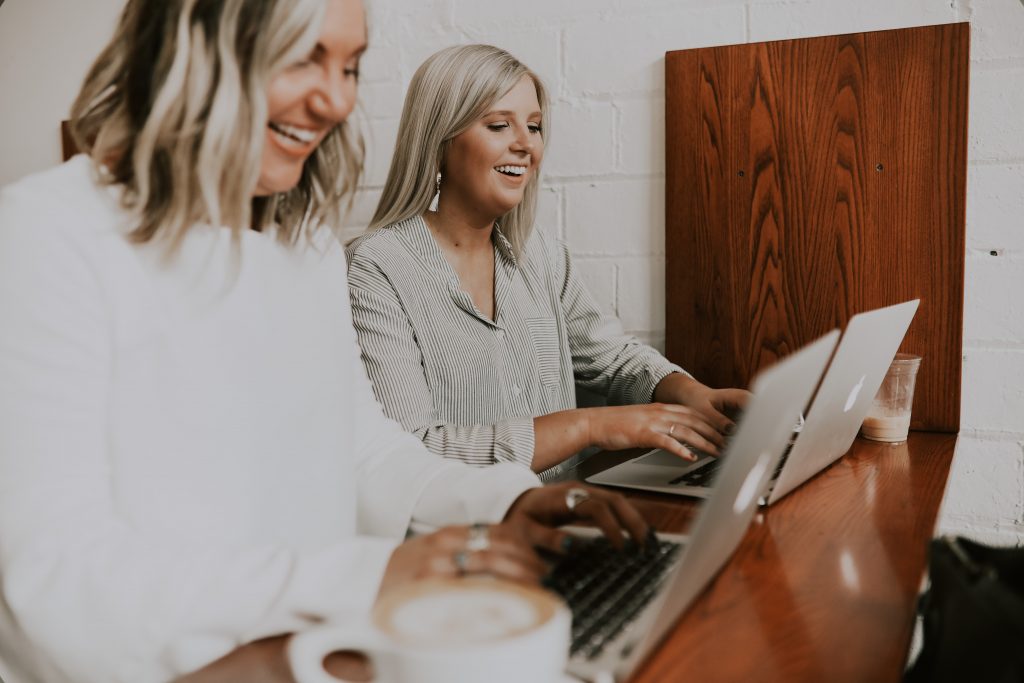 When it comes to HR administration, benefits, payroll, onboarding, and the ever-changing landscape of human resources compliance, there are plenty of reasons to outsource some or all of your HR functions to a third-party, professional HR organization. If you've been considering a change for your company, here are some of the many other benefits of finding the right HR outsourcing partner.
What Is Outsourcing in Human Resources?
You probably work with vendor partners or third-party contractors already, whether it's related directly to delivering your product or service or in assisting with company operations. For example, you likely outsource your legal functions to a law firm and your accounting functions to a CPA firm. Outsourcing your human resources is much the same type of partnership. An outsourced HR company works with you to assume responsibility for various human resources tasks on your behalf. When done correctly, the right partner will operate independently but will align and integrate their services with your business as an extension of your internal team. It's like having a dedicated human resources department without the hiring, managing, and overhead expenses of having full-time employees.
One of the primary advantages of working with an outsourced HR partner is flexibility. Company leaders can decide which HR functions to outsource and which to retain in-house. Maybe you're confident in your team's ability to handle recruiting and hiring, but the challenges of benefits administration and compliance with all the changing HR rules are bogging down your internal staff. Outsourcing those functions can help to streamline your operations and free up your internal resources for higher-value activities. The first step is understanding what outsourced HR services are available, so you can find the right HR outsourcing partner for your business.
Understanding HR Outsourcing Options
When you explore the various options for outsourcing human resources, you'll find a few key categories of service. Some options allow you to target certain HR functions to be outsourced independently, while others offer a comprehensive suite of human resources services that allow you to offload much more of the HR function
PEO
A Professional Employer Organization, or PEO, is an HR outsourcing partner that provides the most complete collection of services for small to mid-sized companies. Responsibilities of the PEO typically include onboarding new employees, administering and supporting employee benefits and retirement plans,  payroll processing, ensuring regulatory compliance, handling unemployment claims, and helping resolve employee relations issues. With a PEO relationship, the employee responsibilities are shared between your organization and the PEO partner.  In simplest terms, you maintain control over your employees and their careers, while the PEO handles the HR tasks your business needs to grow.
Consulting Services
Another outsourced HR option is typically referred to as  HR consulting services. An HR consulting partner provides expertise for your company via qualified HR consultants for things like management strategies, planning, recommendations, policy oversight, and day-to-day operations. These consultants can be great assets for filling gaps in your company's HR department or adding specialized and targeted expertise. This is especially valuable if you're understaffed, have an HR vacancy, or just need additional professional guidance as your company grows.
ASO
An Administrative Service Organization, or ASO, is an outsourced HR partner that provides services similar to a PEO but without the sharing of employment responsibilities between you and the provider. Likewise, in an ASO environment, you have more flexibility to select which HR tasks you want to outsource and which you feel comfortable having your team handle internally.  This works well if you have existing HR programs you want to keep, but have gaps in knowledge or resources with your team that require assistance.  
What Types of HR Functions Do Companies Outsource?
Depending on the structure, type, and size of your company, an HR partner can help augment your human resources operations and critical functions so you can focus on your core business.
Workforce Administrative Functions
Some companies need help with improving staff productivity and employee management. Workforce administrative functions, such as forecasting labor requirements and managing staff schedules, can be outsourced to an HR professional. If you're struggling to manage employee records and data, need improvement in managing HR systems and processes, or seek better methods for policy creation and enforcement, an outsourced HR partner can help.
Payroll Functions
Processing payroll often falls under the realm of the HR team. Like so many other HR functions, payroll administration is littered with rules and requirements. An outsourced HR partner can provide everything from payroll administration and salary surveys, to payroll tax assistance, to employee self-service information access. Depending on your particular situation, you may need more than a traditional payroll processing firm provides. If that's the case, outsourcing more of the HR function to a partner may work better for your group.  
Benefits Administrative Functions
One of the most challenging duties most HR teams face is benefits selection and administration. A qualified  HR partner can often handle benefit program design, employee enrollment processes, support to staff, eligibility requirements compliance, plan and invoice audits, and even coordinating carrier invoice payments.
Recruiting Functions
Today's businesses, small and large, are struggling to find and keep top talent. Hiring is a challenge in an ever-changing recruitment landscape. Then, there's employee training and retention to consider, too. If you're facing challenges in recruiting, an outsourced HR partner can provide the recruiting and onboarding strategies that your company needs to attract and retain talent to help you grow.
Benefits of HR Outsourcing for Your Company
Regardless of how you choose to partner with an outsourced HR professional, you should see advantages for your organization. Here are just a few to reinforce your decision to outsource human resource functions.
Cost Effectiveness
It's estimated that 59% of all businesses outsource tasks of all kinds to reduce their overhead expenses. Outsourcing HR is no different. In fact, most companies see 20-30% savings in management costs alone when they work with an outsourced HR partner.
Reduced Legal Risks
HR tasks are heavily riddled with mandates and regulations at the federal, state, and local levels. How you engage and manage your employees has the potential to expose your company to violations and legal claims. When you work with an outsourced HR partner, you should have much better direction and guidance to help mitigate the various legal risks associated with all your human resources functions.
Compliance Improvement
Often the biggest obstacle to staying compliant is a lack of knowledge.  Rules vary dramatically from state to state, as well as from the federal to state level, in general.  Having an HR partner with the expertise to keep your company compliant where you do business helps avoid issues and provides you with significant support if any unexpected compliance issues arise.   
Workload Reduction
Working with an HR consultant or PEO partner for HR task management solutions, you can relieve the burden and stress that tie up your internal HR team member. Lighten the load on your staff and allow them to function more productively on the tasks they're best equipped to handle. Your outsourced HR partner should handle all of the other unproductive administrative tasks.
Leverage Technology Solutions
There are a number of  HR technology solutions on the market. At the same time, your team may not have the time or budget to explore and implement the best tool for your organization. When you outsource your HR functions, you should be able to take advantage of the latest self-service technology platform offered through your chosen partner.
What to Consider Before Choosing an HR Outsourcing Partner
Now that you have a better understanding of how an outsourced HR group can help streamline your human resources operations and improve your bottom line, you're ready to start exploring new partnerships. Not all service providers are created equal, so you'll want to take time to vet possible partners, much like you do with other outsourced professional services partners.
Make sure you have a good handle on which HR functions (or the entire function) you need help with. Confirm the partners you're considering offer the service type that aligns with your objectives from the point above. Be sure to understand who from the partner's side will provide the services to your organization. Along similar lines, confirm the method of delivery (i.e., named individuals, named teams, general service teams, etc.). Verify the partner and their team providing services to you have the required expertise and certifications (SHRM, HRCI, CPEO, etc.). Clarify how fees for partner services are structured and that you understand what is included in those fees. Hidden costs are never a good thing, so be sure to work with a partner that provides as much transparency as possible in their pricing.
For help with your human resources, contact us. At HCC, we simplify being an employer.