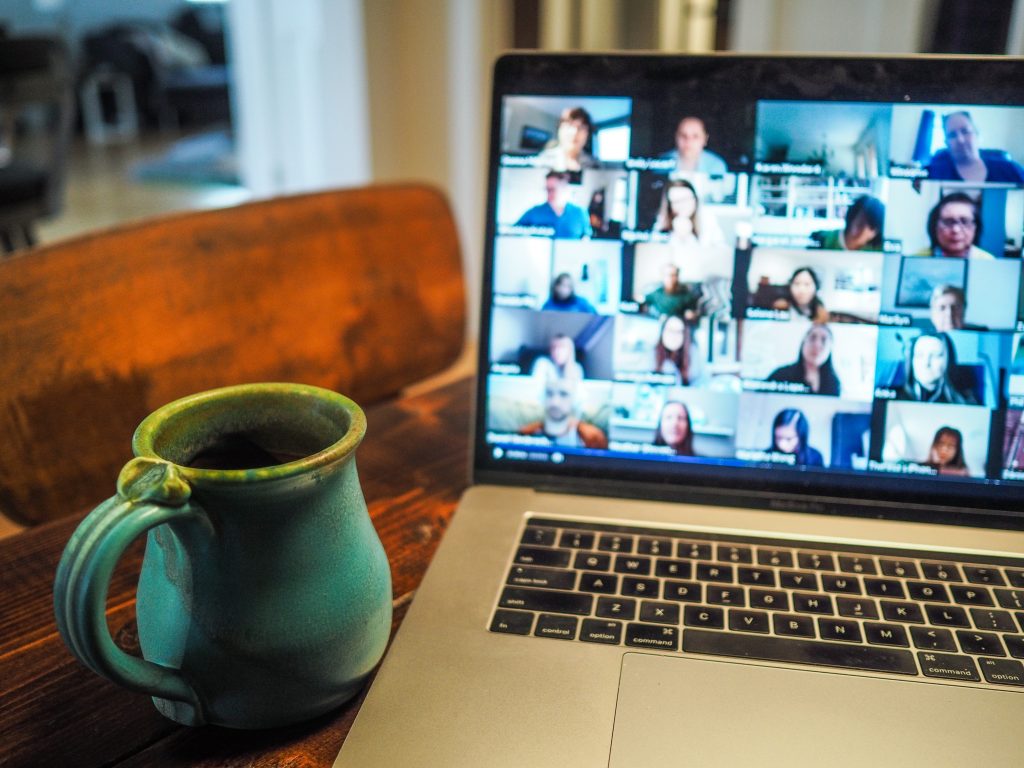 A recent study by McKinsey and Company estimates that nearly 30 percent of the American workforce could work remotely with no loss in productivity. Yet, prior to Covid, only 6 percent of employees telecommuted full-time. Even though the technology that makes working from home possible has been available for at least a decade, both employees and employers were reluctant to venture into home offices.
For employees, going into the office was seen as necessary for job security. Job losses during the Great Recession totaled 8.7 million between 2007 and 2010. Inserting oneself into the minutia of office life was a way to get promoted, receive accolades, and generally avoid being forgotten. Employees shaken by the greatest economic downturn since the Great Depression would be reluctant to work remotely even if their employers offered them the opportunity.
For employers, an in-office workforce afforded several benefits. Starting with the "bullpen offices" of the 1940s, where open spaces packed with desks resembled a factory floor, employers used visibility to keep potentially errant workers productive. And while the modern workplace has grown more egalitarian with casual Fridays and "open door" policies, many managers still held to the notion that close supervision coerced greater productivity.
Silicon Valley Redefines Organizational Culture
Employers were also protective of their culture. Organizational culture became an important topic in the 1980s as researchers began to understand how it relates to a company's success. Anthropologists have long understood that culture in society includes "meanings and solutions… shared by a group of people to meet specific needs and solve specific problems." As corporations grew amid deregulation and tax cuts, their burgeoning size took on similar aspects of culture.
But it was when Silicon Valley made corporate culture synonymous with innovation and massive profits that its careful development became a fixture essential to success. Before long, in-office escape rooms, bring-your-dog-to-work day, and on-call masseuses became staples in workplaces. Companies from Michigan to New Jersey went to great lengths to make their offices fun and conducive to creativity.
But the excesses that were meant to make work fun also blurred the line between work and life. Cafeterias stocked with sushi and open into the evenings tacitly told workers to stay later. And while employees were encouraged to see their coworkers as "family," they were also spending less time with their actual families amid lengthening commutes and the beckon of late-evening emails.
Covid-19 Changes the Way We Work
Covid-19 crashed headlong into this fun, yet stifling, corporate atmosphere. As emergency measures were taken, unprepared companies sent as many workers as possible home to work remotely. A third of America's workforce hunkered down at their kitchen tables and ad hoc home offices to toil away in isolation while the pandemic raged.
Employers focused intently on surviving the economic ravages of a country brought to a standstill. Few doubted that when the trumpet call to return to the office came, employees would be glad to leave the distractions of home behind and take up in-office perks like free snacks and work-anywhere lounges. Afterall, just a decade after the Great Recession, these same workers just witnessed 114 million people lose their jobs in 2020.
The Great Resignation Baffles Employers
Reality played out much differently than many experts expected. Instead of rushing back—whether compelled with free lattes or job insecurity—employees began exiting their jobs en masse. The U.S. Bureau of Labor Statistics recorded nearly 4 million people quitting their jobs in April and again in June of 2021.
Big Tech, especially, is buckling under The Great Resignation. Even Googleplex, the massive complex with swimming pools, sand volleyball courts, and free laundry rooms where many of Google's employees worked pre-pandemic, isn't luring employees back into the office. The tech giant made an unpopular move when it followed up its approval of thousands of telecommuting requests with the announcement that many of those remote workers would be facing a pay cut.
Successful Companies Will Pivot to Reflect Employee Values
Prudential recently released a survey that found that 87 percent of employees who have been working remotely due to the pandemic don't want to go back to the office full-time. Working remotely is now a top perk preferred by a majority of job seekers. And 40 percent of the workforce is thinking about leaving their jobs despite the financial anxieties of 2020.
Remote work is here to stay precisely because it wasn't ushered in by novel technology or the latest profit-making fad. Rather, telecommuting is here to stay because a large cohort of workers experienced the benefits of working from home while also experiencing a traumatic pandemic of wide-scale proportions.
Covid created a crisis during which employees reexamined their work and life balance, while at the same time increasing the amount of time they could spend with their partners and children. Their resulting shift in priorities makes working from home an inexpensive, yet effective, perk for companies well-versed in successfully managing a remote workforce while avoiding common pitfalls inherent in dispersed teams.