Team Spotlight: Kendra Benner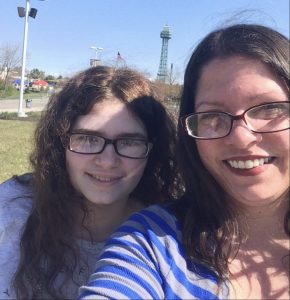 Kendra Benner is a Payroll Coordinator dedicated to HCC clients, providing accurate and timely payroll services. Kendra also keeps busy helping employees understand their pay stubs, assisting owners with reporting, and keeping all of us laughing. Kendra's sense of humor personalizes interactions with her clients and employees.
"I think our clients, in general, can find relief when they utilize HCC because we fill a lot of gaps for them and add a personal touch. We're not some giant faceless organization with an 800 number answered by a random customer service associate. You know you can reach out to your dedicated HCC team members via their direct line or email, and they will help find solutions that result in the best outcome for your business."
Kendra often laughs about how holding a Bachelor of Arts in English from Indiana University East doesn't quite translate to a Payroll Coordinator position. "I like it when my clients show me their human side – not just the client-coordinator relationship, but show me their sense of humor. Some of my favorite interactions with clients are the silliest ones. A favorite memory is when a client was attempting a task in our manager portal for the first time and said, 'Hold my beer.' I love learning about people's lives and especially seeing pictures of their pets."
When client engagements come to an end, our team members provide a smooth transition on the way out, just as they did at the beginning of the partnership. One transitioning business owner appreciated Kendra's work so much that she sent her flowers and donated to a charity organization in her honor. Kendra's empathy for all people shows through and culminates in a better employer/employee experience.
Kendra's personal life revolves around her teenage daughter. Pre-pandemic, they spent time volunteering at church and actually utilizing that English degree, acting in local theatre productions. When her daughter goes off to college, Kendra wants to volunteer her time and passions to the underserved elderly population in the community.
You can reach Kendra at kbenner@hcchr.com with your payroll questions and issues, and you will receive a consistently positive experience allowing you the freedom to grow your company to its fullest potential.