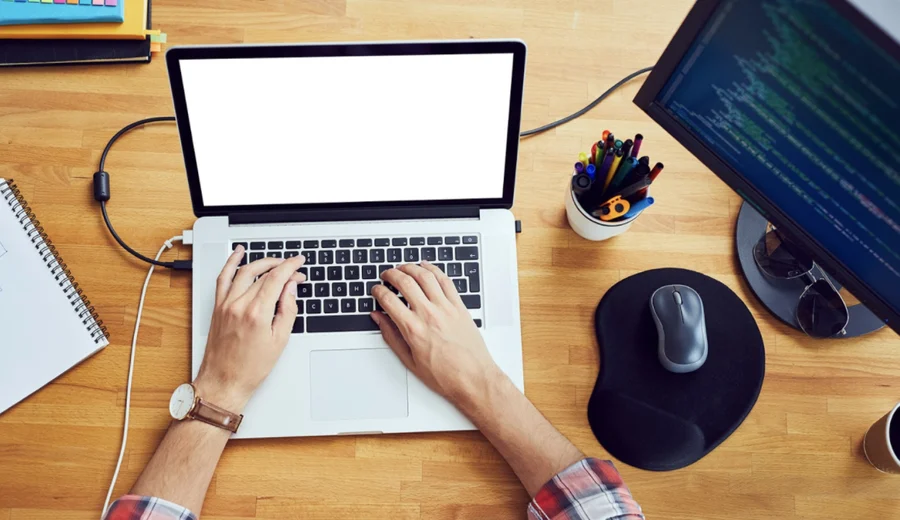 Remote Workers
The Workplace Has Changed.
Has Your Business Changed With It?
The pandemic created a crisis during which employees reexamined their work and life balance, while at the same time increasing the amount of time they could spend with their partners and children. Their resulting shift in priorities makes working from home an inexpensive, yet effective, perk for companies well-versed in successfully managing a remote workforce while avoiding common pitfalls inherent in dispersed teams. Working remotely is now a top perk preferred by a majority of job seekers.
Remote work is here to stay precisely because it wasn't ushered in by novel technology or the latest profit-making fad. Rather, telecommuting is here to stay because a large cohort of workers experienced the benefits of working from home while also experiencing a traumatic pandemic of wide-scale proportions. Along with being a popular choice for many employees, your company can also benefit from a well-thought-out remote work policy. A remote workforce can improve retention, increase productivity, and lower real estate costs. Your company can save thousands for every employee that works remotely.

The workplace has changed and
here's what you can do about it.
Benefits of Remote Work
When you adopt a remote work policy, you can make your company appealing to job seekers eager to continue working from home, while boosting engagement from your current workers.But to successfully manage a fully remote or hybrid workforce, you need to understand the benefits your employees reap when working from home. You'll also need to understand how your company benefits from a remote workforce. With an understanding of its advantages, you can begin to craft a remote work policy that will attract talent, boost morale, while also enhancing your company's success.
The improvement employees experience in their quality of life when they work remotely not only makes them happier, it also improves their engagement. Many employers were surprised to find out that job flexibility increases engagement. Businesses with highly engaged employees enjoy significantly lower absenteeism, higher quality products and services, and overall higher productivity.
A Gallup study found that the optimal remote work arrangement to boost engagement was a hybrid schedule in which employees spend 60 to 80 percent of their time working at home. These employees feel that their career development needs are being met. They are also more likely to feel like their employer cares about them as a person. Improved engagement coupled with the cost-savings of a remote workforce would save a company up to $8,000 per employee.
When you have an open position that is also fully remote, you're able to accept applications from across the country. Widening the geographical area from which you recruit can also help you hire people with diverse backgrounds. Requiring employees to commute to your office places encumbrances upon them which might discourage diverse applicants. Presumably, applicants may need to live in a more expensive area to be within driving distance. Additionally, employees who live hundreds or thousands of miles away offer unique perspectives not present in your local workforce.
Remote work benefits both
employees and employers.
Overcoming Remote Work Challenges
By implementing a remote work policy, you can help alleviate one of the most common complaints that cause employees to quit their jobs: lack of work-life balance. But the challenges of managing a remote team can exacerbate existing problems and create new challenges for employees and their managers.
The natural preference managers develop towards the employees they see in the office can leave remote workers stagnating in their career goals. And managers with problematic, unhealthy leadership styles can sabotage the success of your remote work policy. Finally, the unique challenges of working remotely, such as isolation and dwindling innovation, can make remote work less alluring.
But when you tackle each of these challenges with creative, proven measures, you can increase your employees' satisfaction, reduce turnover, and become a pioneer in your industry, while realizing the cost-saving benefits of having a remote workforce.
The solutions to the typical challenges of managing a remote workforce share a common foundation: trust. In the next chapter, we'll examine how trust impacts your efforts to implement a remote work policy. We'll also explore ways you can incorporate trust into all of your interactions with your remote team.
Watch HCC's Harlan Shafir share insights into overcoming the challenges of remote work.
HR Implications for Companies Moving to Remote Work
Allowing even part of your workforce to work remotely creates HR challenges. Without policies in place, performance issues become difficult to address. Without proactive relationship-building, remote employees will feel left behind. In the past, these challenges likely kept you from adopting remote work policies. Your company will benefit by embracing working from home and creating policies to support it.
Create a list of the criteria managers should consider before granting an employee's request to work remotely. Identify positions that can only be performed effectively in the office. Likewise, identify the criteria employees must meet before being granted permission to work remotely. Working from home will likely worsen already existing performance issues.
Establish a probationary period and a set of expectations for working from home. Set the hours during which you expect the employee to be accessible. Create guidelines for what is appropriate for video meetings, from clothing to what is visible in the background.
Be proactive about team-building. Bonds naturally form when we see people every day. But when there is physical distance, managers diligently build relationships. Weekly video meetings can help everyone stay connected. Managers should make the time to check in with their remote employees regularly.
Make a plan to dismantle bias towards in-office workers. Traditionally, remote workers tend to be passed over for promotions and raises. See to it that you have data systems in place to catch unconscious preference for in-office employees.
Finally, understand that not everyone wants to work from home. Employees under 25, especially, are likely to prefer the office. These younger workers are unlikely to have a suitable space at home to work, and they also benefit from in-person mentoring. But any of your employees may simply prefer commuting to work for any number of reasons.
The workplace has changed. Remote work is the new reality. How you adapt to it will make all the difference in attracting, retaining, and developing an exceptional workforce for today and in the future. Companies moving to remote work can see just as many benefits as their employees. But you'll need a strong human resources department to help you navigate the new challenges of managing employees working from home. If you need help creating remote work policies or developing your company's culture when your employees are working from home, give us a call today to talk about how we can help you simplify being an employer.
Let HCC help guide you through the evolution to remote work with work policies and workplace guidelines that are right for your business.